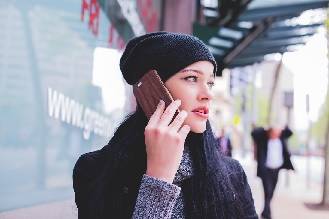 2017 has been pretty exciting for New Englanders who watched the Patriots successfully win the Super Bowl, but the battle against IRS phone scams has not been so successful.  In fact, the IRS has issued several alerts about the increase in fraudulent use of their name and logo by scammers trying to gain access to consumers' financial information in order to steal their identity and assets. Scammers today use the US mail, phone and email to set up their victims. The IRS reports that they "saw an approximate 400 percent surge in phishing and malware incidents in the 2016 tax season."
What do you need to know to hopefully avoid being a victim of an IRS phone scam? First, the IRS does not initiate contact with taxpayers by email, text messages or social media channels to request personal or financial information.  In addition, the IRS never threatens taxpayers with lawsuits, imprisonment or other enforcement action. This year there has been automated calls about fictitious "Federal Student Tax", W2 Scams targeting payroll and human resource departments, a surge or requests for fake tax payments to be made using iTunes gift cards.  If you have received a call with anyone claiming to be the IRS and they are leaving you threatening messages or asking for information or payment please hang-up the phone and report the call to the Treasury Inspector General for Tax Administration at 800-366-4484. Here is a link to a chart on the IRS website explaining different types of scam activity and options for how to report fraudulent actions: https://www.irs.gov/individuals/how-do-you-report-suspected-tax-fraud-activity .
Hamilton Bookkeeping, your Quickbook® Experts, wishes to remind you that the IRS will NEVER call or email you about your taxes and demand immediate payment.  They also want to remind you to never click on links in emails from sources that you are not sure are reputable. Keep your information safe online, remember to change passwords frequently, and if you have questions about the IRS be sure to contact your bookkeeper and or tax accountant.